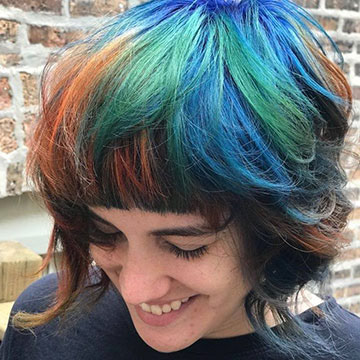 Yvonne Santiago is a Puerto Rican graphic designer with over 7 years of experience as a freelancer. College radio, ad agencies, environmental non-profits and e-commerce sites are only a few examples of the places she has designed for. She has worked on print, digital, and web design. 
My designs are based on the research I do for each project. The goal is to find the perfect combination of graphics, typography, and text depending on the context of each communication concern. I use the information acquired to assess the need. I adapt the solutions and start to make a plan. The design process begins. I turn up the music and settle in for the design ride. Once I start nearing completion I revise, add, or subtract details.
Voila! Visual communication problem solved. 
You can find my resume
here
.
Thank you. I will respond as briefly as possible.Hope we get to collaborate soon!